World Class NFT Marketplace Development Company
In Jaipur
We feel proud to say that we're the best NFT Marketplace Development Company In Jaipur. We're in the business of creating world class NFT Marketplaces tailored just for you.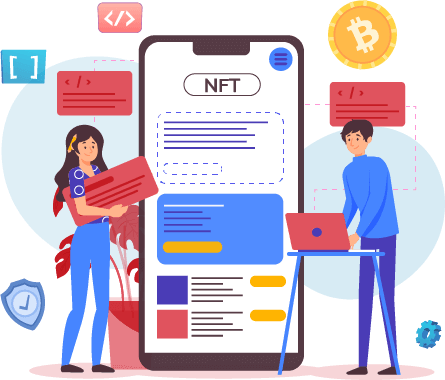 NFT Marketplace Development Services That We Offer
As the best NFT marketplace development company in Jaipur, we take pride in the superior quality of the wide range of services that we offer. Some of our most loved services are mentioned below.
Custom NFT marketplace development
We'll design & develop a creative and
custom NFT marketplace for you according to your needs & taste, with a human
touch.
Conducting comprehensive security audits to identify and mitigate potential vulnerabilities in the smart contracts and platform architecture .
NFT design and development
We also create NFTs for our clients, with in house
design team, we create beautiful & creative NFTs tailored just for your needs &
wants.
Smart Contract Development
We will create super secure and efficient smart
contracts to handle the minting, buying, selling, and transferring of NFTs on the 
blockchain, making things easier & safer for you. Because we're the best
NFT marketplace development company in Jaipur
for a reason.
User Interface (UI) and User Experience (UX) Design
With our expert team, we will an intuitive and user-friendly interface to facilitate seamless navigation and engagement with the NFT marketplace
Why Do You Need An NFT Marketplace For
Your Business?
In today's era, it's more likely than not that your business needs an NFT marketplace for various reasons. Below mentioned are the reasons why you should develop an NFT marketplace for your business. So what are you waiting for? Get in touch with us, the best NFT marketplace development company in Jaipur!
Enhanced Brand Visibility and Promotion
By launching an NFT marketplace, you position your business at the forefront of technological innovation in the blockchain and crypto space. This can generate significant media attention and attract new customers intrigued by the NFT phenomenon.
Monetization of Digital Content
If you create or own digital content, such as artwork, music, or virtual items, NFTs enable you to monetize these assets directly. By selling them as NFTs, you can gain new revenue streams and empower content creators to receive fair compensation for their work
Secondary Sales and Royalties
When NFTs change hands on the marketplace, creators can receive royalties or a percentage of the sale value for each subsequent transaction. This ongoing revenue stream benefits content creators and incentivizes them to continue producing high-quality digital assets
Future-Proofing Your Business
The rise of NFTs represents a significant shift in how digital ownership is perceived and valued. By integrating NFTs into your business now, you can future-proof your brand and adapt to the changing preferences of consumers.
NFT Marketplace Development Company In Jaipur
As the best NFT marketplace development company In Jaipur, our customers are always recommending us to their ally companies. Here's why you too should choose us for your NFT marketplace development services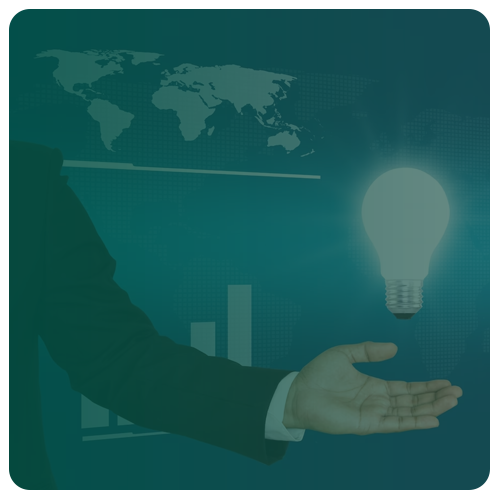 Innovation & Future-Readiness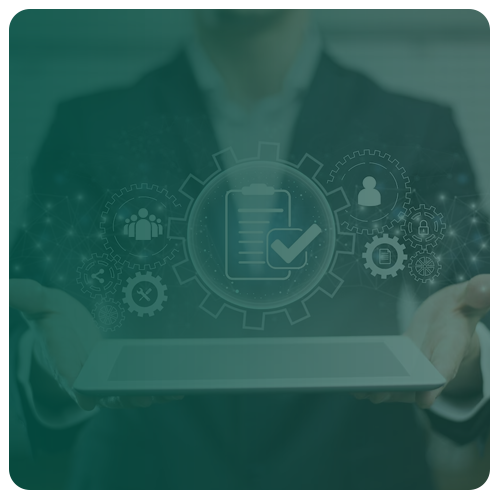 Transparent Development Process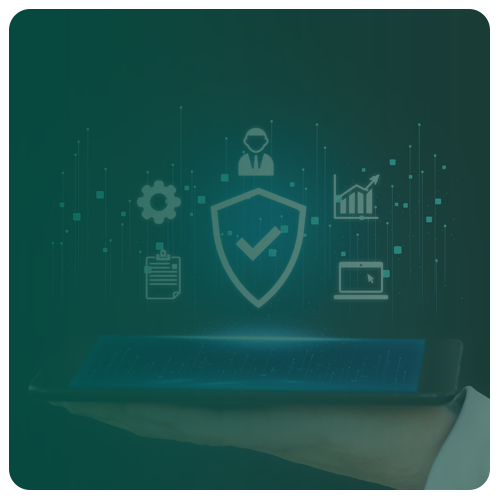 NFT marketplace development

use cases
Below mentioned are the use cases for the NFT marketplace. After reading these, you'll understand how important it is for your business. Call us today, the best NFT marketplace development company in Jaipur to create a custom NFT marketplace tailored according to your needs.
NFT marketplaces allow artists to tokenize their digital artworks,
providing proof of ownership and scarcity, which empowers creators to monetize their
work directly with collectors.
Intellectual Property & Licensing
NFTs can serve as digital certificates of authenticity, making it easier for creators and copyright owners to manage licensing and royalties for their digital content.
Supply Chain and Traceability
NFTs enhance supply chain transparency by
tracking and verifying product origins, ensuring consumers' confidence in product
authenticity.
NFT marketplaces enable the buying and selling of virtual ad space in virtual worlds, offering new advertising avenues and revenue streams
NFTs can be used for fundraising purposes, where unique tokens represent contributions or limited-edition digital merchandise, encouraging more support from donors.
NFTs enable the creation of unique in-game items,
characters, and collectibles that players can buy, sell, and trade, fostering a vibrant
gaming and collectibles economy.
We've said multiple times that we're the best cryptocurrency development company in Jaipur. These are not our words, but of our happy customers. See for yourself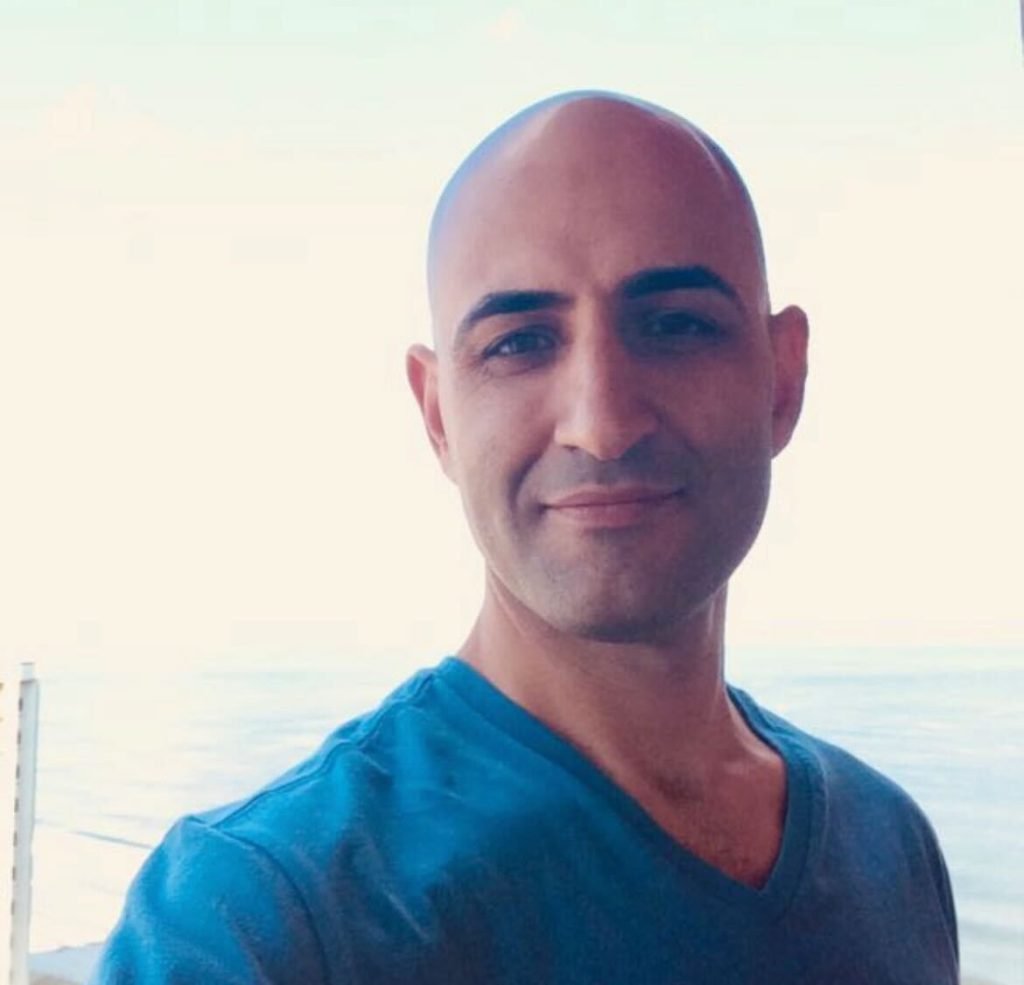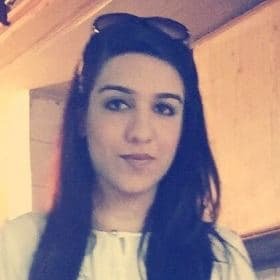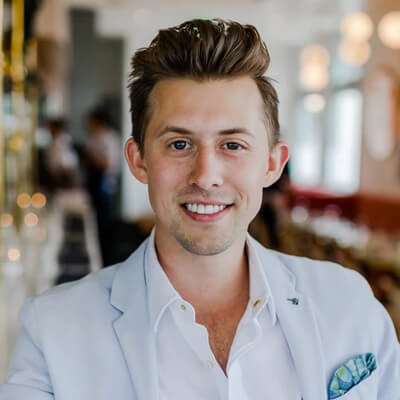 Payton May
Solidity Contract Development "Codebird was awesome, he was quick and timely as well as accurate with his estimate. The work he did was excellent. He was extremely patient with my gaps in understanding and walked me through all aspects / questions in regard to the project. Additionally he made really nice explainer videos to help me with my understanding of the contract deployment process. He communicates well and was a pleasure to work with. He went above and beyond to make sure that I was satisfied and that I understood."
Gordo B.
"What a team! Unbelievable. Starting from task to completion, we couldn't have asked for a better team. Turtle Ad network plugin updated to include TrueUSD payments, done professionally with zero issues. Thanks !
Adrian M.
"Codebird continues to impress me with his expertise and ability to interpret what I need done. Will continue to work with him on future projects and I would recommend him to anyone needing help with tech projects."
George Rahal
"Thank you so much for the great work, Codebird. I feel fortunate to have come across your profile."
Xabier G.
"Great experience working with developer, always understands with my poor explaining skills what is needed. Will continue to work with him as I consider him one of the best."
Olivia M.
"One of the best team I have worked with. they accommodated to my time zone and knew exactly what I needed. Integrated all I asked for and delivered in full working order. Thank you!"
Nayab.N
"Excellent services yet again. They made sure to fulfill all the changes request that came up on the go. Highly recommended for sure,at the same time recommended some work to enhance my web and mobile apps. Thank you!"
Sorush Dovlatabadi
"They did a great job with the details I asked for. Very timely, professional, responsive and friendly. I appreciate the hard work!!!"
Michael Zimmel
"Very professional and forthcoming. Good communication and flexibility. May rehire."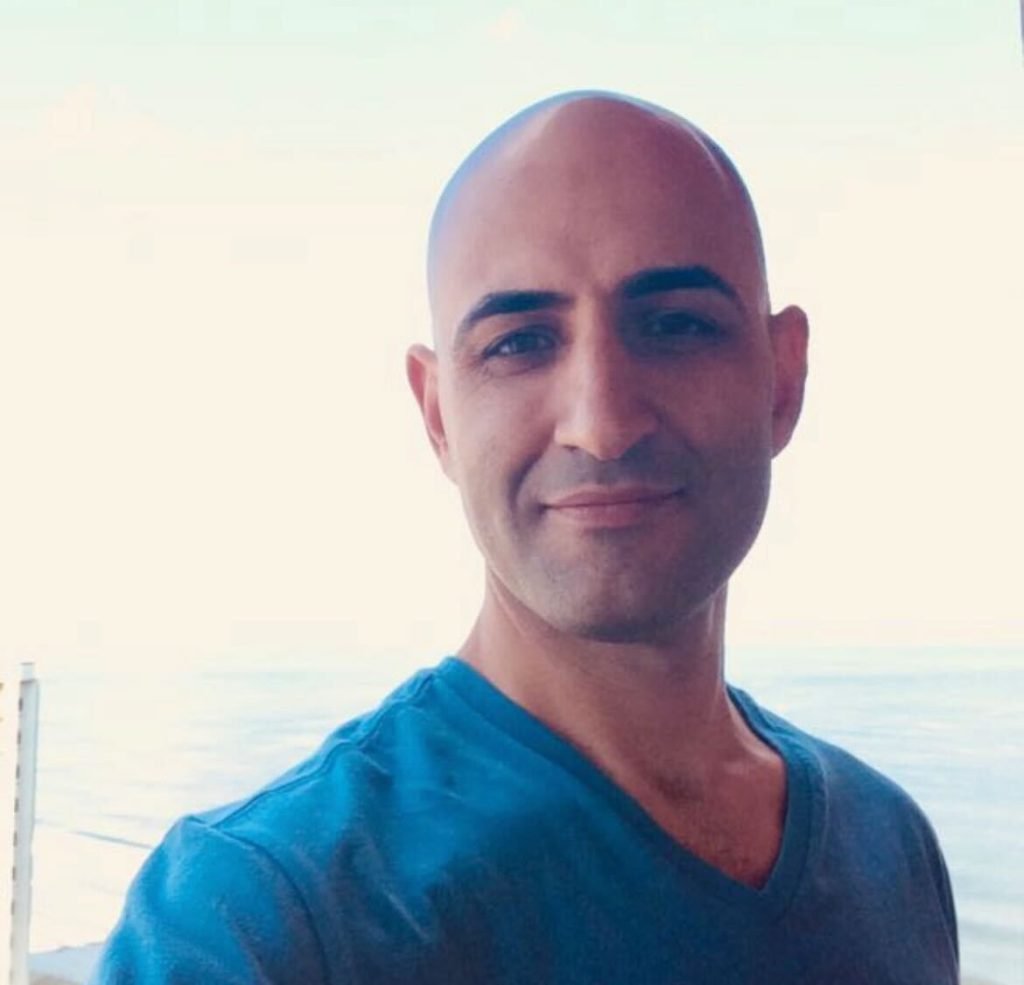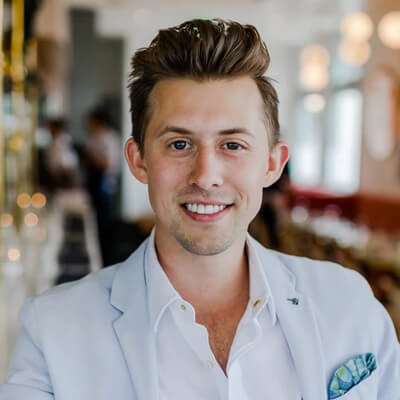 Non Fungible Tokens (NFT) Related FAQs
An NFT marketplace is a platform that enables users to buy, sell, and trade unique digital assets called Non-Fungible Tokens (NFTs). NFTs represent ownership of one-of-a-kind digital items, art, music, collectibles, or virtual real estate, recorded on a blockchain. Users can interact with the marketplace by creating listings, bidding on items, and conducting transactions using cryptocurrency. It is the future. 
It's easy when Codebird is with you! With our expertise, you can easily create your own NFT marketplace. We offer a seamless and customizable platform, empowering you to showcase and trade unique digital assets securely. So what are you waiting for? Contact us today!
We didn't give ourselves the name of the best NFT marketplace development company in Jaipur. Our excited & happy customers did. We're proud to say that we don't need to falsely advertise. Our work speaks of us & our clients and we are very happy with that.